Sensara is successfully pioneering at the intersection of healthcare and technology. The Rotterdam-based company's self-developed sensor technology helps single elderly people live independently for longer. In doing so, it meets a major social need. Not surprisingly, Sensara is growing fast. But how does she manage her own growth? "With an agile platform like Salesforce and a proactive and critical partner like musQueteer," said operations manager Jan-Jurien de Rijck.
Society is aging, while new care workers are increasingly difficult to find. This only increases the pressure on current care staff and informal caregivers. These developments cry out for solutions. But where do you look for them, when there is a shortage of human capacity?
In engineering, is Sensara's answer. For 15 years, this company has been developing sensor technology that supports the elderly in independent living. Smart algorithms, for example, are bundled into Sensara HomeCare, an online lifestyle monitor that alerts family, acquaintances or caregivers when something is wrong. Monitoring is done by means of sensors placed in the house, which capture and identify signals. How many hours does a person sleep? How often does a person go to the bathroom? How regularly does a person eat? All questions that can be answered thanks to this technology.
More important is the interpretation of those outcomes. Is someone suddenly going to the bathroom remarkably often? This could indicate a urinary tract infection. Timely action prevents misery and unnecessary healthcare costs. "A distinguishing feature of our technology is that it is self-learning and focused on the individual," De Rijck says. 'It is your lifestyle that is being monitored. Our solution gives signals based on that, and not on generic data. The algorithms are smart, but the products themselves are easy for older people and caregivers to use.'
"MusQueteer understands our business and is able to think proactively from there. They contribute innovative ideas on how we can handle our processes better thanks to Salesforce. The cooperation delivers a lot!"
All those benefits are noticed in the marketplace. Sensara is growing fast, even beyond its borders. How do internal business processes efficiently move with that upward trend? De Rijck points to the importance of Salesforce, the IT platform Sensara has been using as the backbone of its back and front office since summer 2016. 'Until then, we kept track of a lot of things manually in Excel lists, for example. Customers, prospects, orders and so on. But as you grow, at some point that no longer works. Compare it to writing down to-do lists manually over and over again. Old-fashioned and pure waste. It can and should be more efficient. With an eye on costs, but above all with an eye on the customer. You can't keep them waiting half an hour because you have to look up a specific case. You want to help them as quickly as possible. In addition: you want to remain scalable as a company. We looked for a solution and found it in Salesforce. We purchased it as a software package and brought in MusQueteer for advice and to guide the implementation.'
What did that bring Sensara? Several business processes have been automated and standardized. Step-by-step. From managing customer contacts and processing orders to an environment where Sensara customers and partners can log in to retrieve information and place orders. De Rijck: "From order to invoice, Salesforce coordinates that entire process. We also register every phone call or e-mail to and from customers in Salesforce. It allows you to have a clear priority per case. And that it doesn't matter if the employee who handled a case is absent. All information is registered and therefore easy to consult thanks to Salesforce.'
Sensara is growing more efficiently thanks to Salesforce. De Rijck: "In a scalable way, we can register and process more data. It allows you to build a good dashboard. You get more insight into how the company is doing, how many orders are outstanding, how many customers are experiencing a problem. You can measure all that.'
'Salesforce is so incredibly broad,' De Rijck continued. 'That gives a sense of freedom and makes the possibilities endless. You can always come up with a new valuable addition. We wanted to control our installers from Salesforce. So we can and do just that. You never hear: it can't be done. A relief. My previous experience with ERP systems is that it takes so much effort to set up a new solution or even just to add input fields. That creates frustration. Salesforce is very flexible and easy to mold to your company's needs. You can easily make adjustments and additions. And if something goes wrong, you fix it easily and quickly. Thanks to those features, Salesforce fits well with the company we currently are; a company that is growing fast, exploring, implementing or sometimes dropping many innovations and thus developing quickly. This does not require a rigid system, but rather an agile platform like Salesforce, which adapts to the direction we are taking and thus contributes to our development. It makes me very happy.
The same goes for the partnership with MusQueteer, which provides valuable consulting and implementation work as an intermediary between Salesforce and Sensara. De Rijck: "MusQueteer understands our business and is able to think along proactively from there. It's not just 'yes, amen and build'. They give targeted advice and are critical: note, from a market perspective, this is not smart, but this is. They contribute innovative ideas on how we can better manage our processes thanks to Salesforce. Do we benefit a lot. Just as they actively respond to an acute problem demand. We depend on Salesforce as a system. Then it is nice that we can always fall back on musQueteer. The great thing is that we can work together more and more when it comes to Salesforce, because our own knowledge of the system is also growing. That collaboration delivers a lot!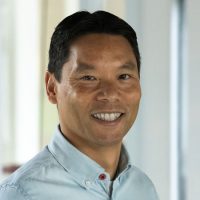 Want to learn more about Salesforce? Then feel free to contact Woen Hing Woei, Founder and Consultant at musQueteer