The EuroQol Research Foundation is a nonprofit organization that supports research in health economics. It is an important partner for researchers in the field of health-related quality of life, offering them free access to its tools, publications and resources. EuroQol has developed the EQ-5D questionnaire to measure health-related quality of life. The questionnaire is used by governments, universities and commercial companies in more than 200 languages. On an annual basis, EuroQol receives more than 4,500 requests from clients for the use of their EQ-5D questionnaire.
In 2012, musQueteer automated the EQ-5D registration process by implementing Salesforce. Information exchange and communication with customers moved from e-mail to a centralized and controlled system. This resulted in a more efficient process that improved service levels for customers, reduced the required commitment of EuroQol employees and improved the reporting capabilities available to management.
"EuroQol Research Foundation is an extraordinary organization. That requires a special partner. And musQueteer is that partner. musQueteer always manages to understand what we need and always provide us with smart solutions that exactly fit our needs."
Recently, EuroQol asked musQueteer to innovate its Salesforce implementation. The goal was to improve communication with customers, enable the team to handle the ever-growing volume of EQ-5D registrations and deliveries, and to better track incoming and outgoing invoices. In many administrative processes, tasks could be automated and unnecessary manual steps removed. As an added benefit, a more detailed dashboard could be made available to management. This made it easier to track team performance and indicate when escalation was needed.
The bottom line is that the EuroQol team is now able to process more EQ-5D registrations while keeping customers happy, without having to expand the team.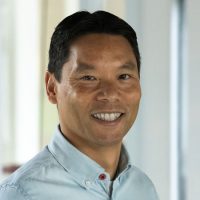 Want to learn more about Salesforce? Then feel free to contact Woen Hing Woei, Founder and Consultant at musQueteer